Supporting businesses for over 18 years
Whether your business is in Suffolk, East Anglia, or beyond, Ocean Telecom has the right products to meet your needs.
Ocean Telecom has grown to become one of the leading providers of communications products and telecom services in East Anglia. Ocean has based its success on a firm technical foundation, combined with a personal approach to customer support and account management.
Want some expert advice? Get in contact with the team and let us find the best solution for you and your business. Just call us today on 01284 111 555 .
Commitment
We love what we do! We bring enthusiasm and commitment to every project we undertake. We're not just going through the motions. See Meet The Team.
Care
We genuinely care about delivering the right solutions! It's too easy to offer generic solutions that do an "OK" job. We'd rather give the solution your business will benefit from the most. See About Us.
Experience
We have tremendous experience! Ocean was founded in 2002, but the majority of our staff have been working within the industry for much longer, as far back as 1988. See Our History.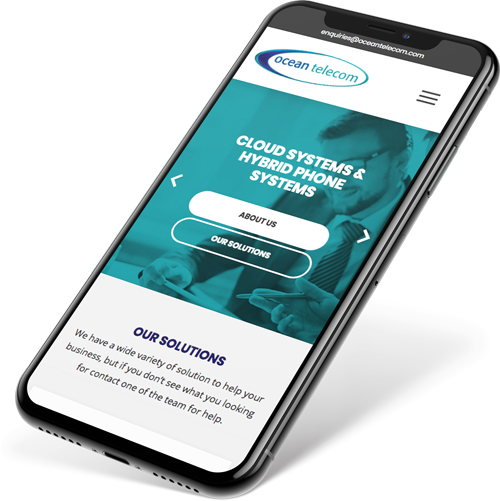 No Sub-Contracting
We do everything under one roof! We offer a single point of contact for your services and we don't sub-contract. See Our Solutions.
Industry Leading Partners
Working with some great industry leading partners allows us to mix and match to ensure you get the right products. See Our Partners.
---
If you want a long-term partner who will care about your business, choose Ocean!